ABOUT ME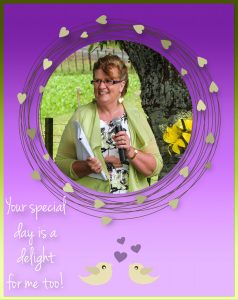 Hi, my name is Claire Jones.
I am married with three adult children and a growing number of grand-children. I have had an interesting and varied working life including youth work, accounting, community groups, administration and chaplaincy.
I value people and firmly believe we each have a lot to offer. I love hearing people's stories and am privileged to be in a position where people often share something of their story with me. One of my roles during my week days, is that of a 'Onsite Staff Support Professional' (Workplace Chaplain) and in this role I come alongside people and support them through various issues they are going through.
I hold a 'Diploma in Christian Ministry (Chaplaincy) – Level 5′ and in 2018 completed my first CPE Course (Clinical Pastoral Education). Ongoing training and personal development are important to me. Continuing to extend my learning enables me to keep a freshness in what I can offer and helps to keep me informed about a variety of ideas.  Quality is guaranteed, presentation always professional as well as personal for those I am involved with.
My own faith is Christian and that will influence what I offer as I need to be true to my own beliefs but, I believe I can offer relevant and rich celebration for folk whatever their own faith may be.
My hope is to offer a service that reflects something of the people who have engaged my services and that the occasion will be significant for years to come.
∞
Life events are worth celebrating