TESTIMONIALS
18SEP2020
Thank you so much for your presence on our wedding. My wife and I are very glad to have finally met you in person.
Warm regards
Frankie and Robie
∞
18SEP2020
Thank you so much again for today we couldn't have asked for a better celebrant to make our ceremony so amazing and comfortable. You are wonderful to speak with and you made us feel comfortable and relaxed for the ceremony today.
Kind regards
Alex and Anthea Spicer
∞
17JUL2020
Kia ora Claire, 
We loved the wairua & happiness you brought along to our wedding too, it was just so perfect!
Thank you again for a beautiful ceremony. We've enjoyed reading over the papers you gave us too.
Ngā mihi,
Letitia & John
∞
17DEC2019
Wow thank you so much..can't explain how appreciative we are..was simple yet beautiful  in every way
Danielle & Maia Wirihana
∞
29NOV2019
Hi Claire,
Thank you very much, we really appreciated you coming to our home, you did a wonderful job!!
Kindest Regards
Carlie & Ricky Wilson
∞
22NOV2017 
Thank you so much for everything. We couldn't have done it without you and I was glad it was you. Thank you for keeping me calm (Daniel). Melissa and I cannot thank you enough.
Daniel & Melissa (Wedding 18NOV2017)
(Image: Pure Love Photography)
∞
30NOV2017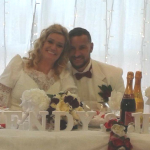 It was an absolute blessing to have you marry us Claire. Thank you so much and may God richly bless you in every area of your life xxxxx
Wendy & Jeff (Wedding 11NOV2017)
∞
01MAY2017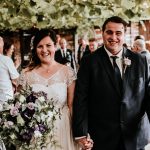 Hi Claire,
Thank you so much for all your help, support and kindness, you did an amazing job and it was lovely having you as our celebrant.
JoJo & Nico (Wedding 28APR2017)
(Image: Amy Bell Photography)
∞
19APR2017
Hi Claire,
Yes, the day went beautifully – it was everything we hoped for and more. Thank you for guiding us in shaping our ceremony – it was very personal and meaningful, just perfect.
Kind regards
Mr & Mrs Mike Cameron (Wedding 15APR2017)
(Image: McCosh Photography, John McCosh)
∞
13MAY2016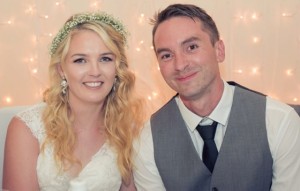 Hi Claire, Once again my Husband and I would like to thank you and Dave for going above and beyond at our wedding in January. You really personalised the day. The process was stress free thanks to you. You put a lot of heart into your work and we loved every minute of it. Will forever have these memories and photos to reflect on. Sending out love xxxx Mr & Mrs Tipa xxxx
Kirsty & Gene Tipa (Wedding 30JAN2016)
(Image: Tranquility Photography)
∞
22APR2015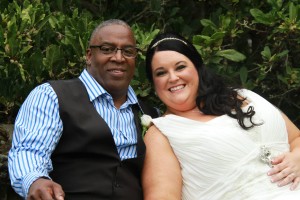 I just wanted to thank you for the good you did for us and our wedding, you helped make it a Good event in the life and time of Ange and I. I wish you much success as you make more people happy as they unite as one.
Angela & Will Redmond (Wedding 04APR2015)
(Image:  Captured by Kennedy)
∞
18FEB2015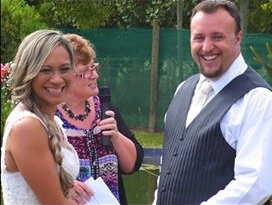 Thank you so much Claire xx You are more than just a celebrant to us xx Your guidance and love and reassurance.
Kaira & Leighton Teal   (Wedding 14FEB2015)
(Image: Taylar Hiko Photography)
∞
31JAN2015
Claire Jones provided an excellent,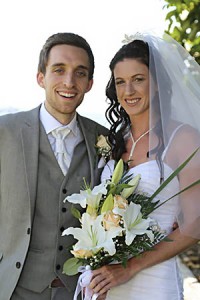 professional service, adding an element of fun, making the day truly special for both of us. We really did appreciate her professionalism, organisation of the ceremony, and all of the hard work. We couldn't have asked for a better Celebrant and would recommend Claire to anybody. Thanks for the wonderful memories!
Katherine & Tom Marshall
(Wedding  24 JAN 2015)
∞
Life events are worth celebrating