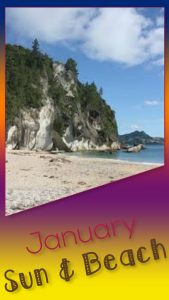 I have to say, January is perhaps my favourite month of the year!
Here in Hamilton, generally there is a slower pace and folk hit the beaches as much as they can, many taking their vacations at this time of year. In general, we have past the summer storms and we can enjoy the long evenings and sunshine.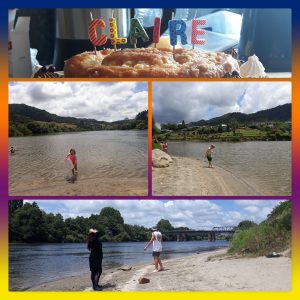 For me personally it is my birthday month and that always means a family get together and usually a visit to water at a river, lake or sea. Historically it has been a month of family celebrations as both my Dad & my hubby's Dad were January babies, plus my parents wedding anniversary was the 15th.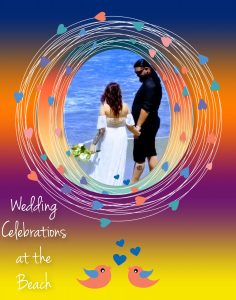 This year, we had a family wedding on the beach and every year I have been a celebrant there has been a January wedding.