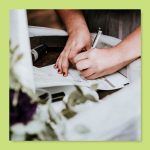 From 1st of July there will be less Registry Offices around the country, however, wherever you are in the country, a simple registry style ceremony is still available to you.
Auckland, Manukau, Wellington & Christchurch registry offices will remain. Outside of these areas, a registry style wedding can take place in another venue. You simply arrange the time and place with a 'registry celebrant' in the area and a 'no frills' ceremony to legalise your union takes place.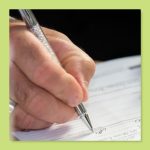 Registry office wedding or civil union ceremonies:
are held during normal office hours, Monday to Friday

take about 10 to 20 minutes and use standard vows
Having a 'no frills' ceremony takes nothing away from your commitment to to each other or the sincerity of your vows. It does mean they are not personalised, very standard but at the end of the short ceremony you are still legally wed.
Here's the link: https://www.govt.nz/browse/family-and-whanau/getting-married/registry-office-ceremonies/
You can still dress in whatever fashion you fancy. It can just be the two of you with two witnesses (you don't need to know your witness so the celebrant could organise these), or you may like a few friends and family.
A celebratory dinner may follow, just the two of you or a larger gathering if you choose. Perhaps you two will be doing more of an 'elopement' and heading off on a honeymoon holiday. You could even just be back to work the next day. We all have different things that are important to us when it comes to celebration and it's up to you to make the day what you want it to be.
If you are planning a wedding and want to go for a registry style ceremony, you still need to get your licence sorted no longer than three months and no shorter than three days before your ceremony. If your wedding date is 1st July 2019 or after, and you live more than 1 hour from Auckland, Manukau, Wellington or Christchurch Registry Offices, you can chose a celebrant from the drop down box and arrange a time and place for your ceremony. Currently $150 for your licence and $90 for the celebrant. 
And yes, I have registered to perform these simple ceremonies. 
Please bring your camera (even a photographer). I will bring my bits n bobs to set up the signing table so it looks great and we can capture your ceremony for 'the record'.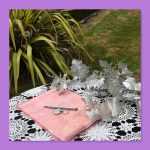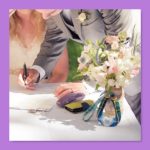 ∞
Life events are worth celebrating
Keeping it Simple – Registry Style Weddings